Barrel house Helve and Külli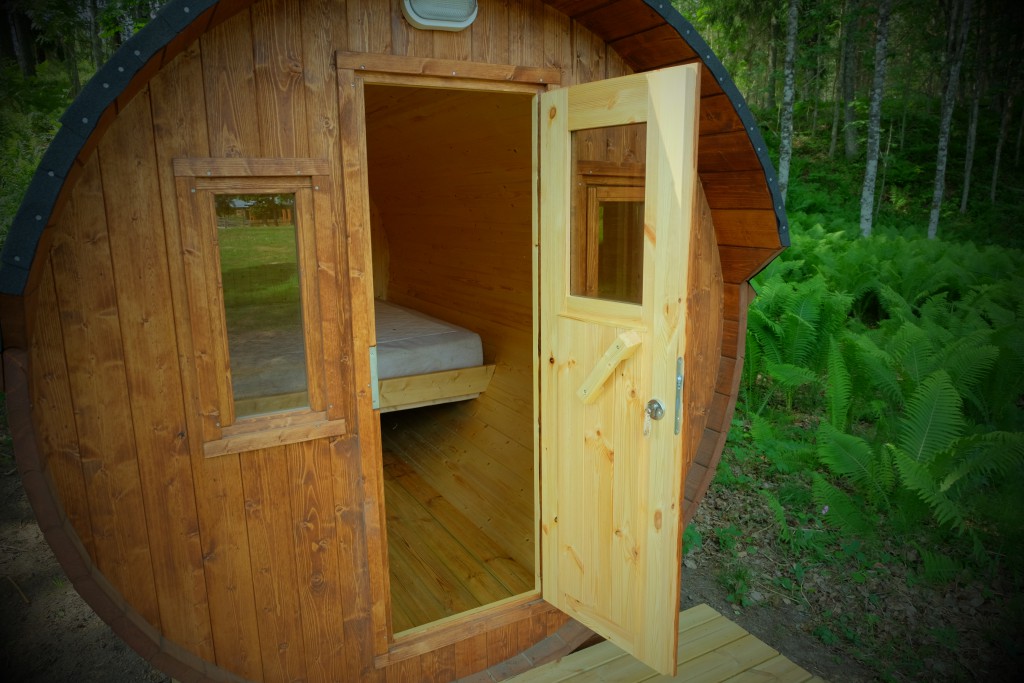 This comfortable and private budget house is ideal for 1 – 2 people. The barrel houses are surrounded by ferns and locate next to beautiful pond
Barrel house is easy and in-expensive way of accommodating in Kallaste Talu – Turismitalu & Holiday Resort. Barrel houses are located in beautiful setting – surrounded by beautiful nature, heaps of ferns and sided by cute little pond filled with tadpoles.
Currently there are 2 houses available – so maximum of 4 people can stay in them. There is also a shed to chill out, fire place, toilet and shower just next to the houses.
The barrel houses are located in our Pond complex. In the Pond complex there is also a small sauna – that is also available for rent.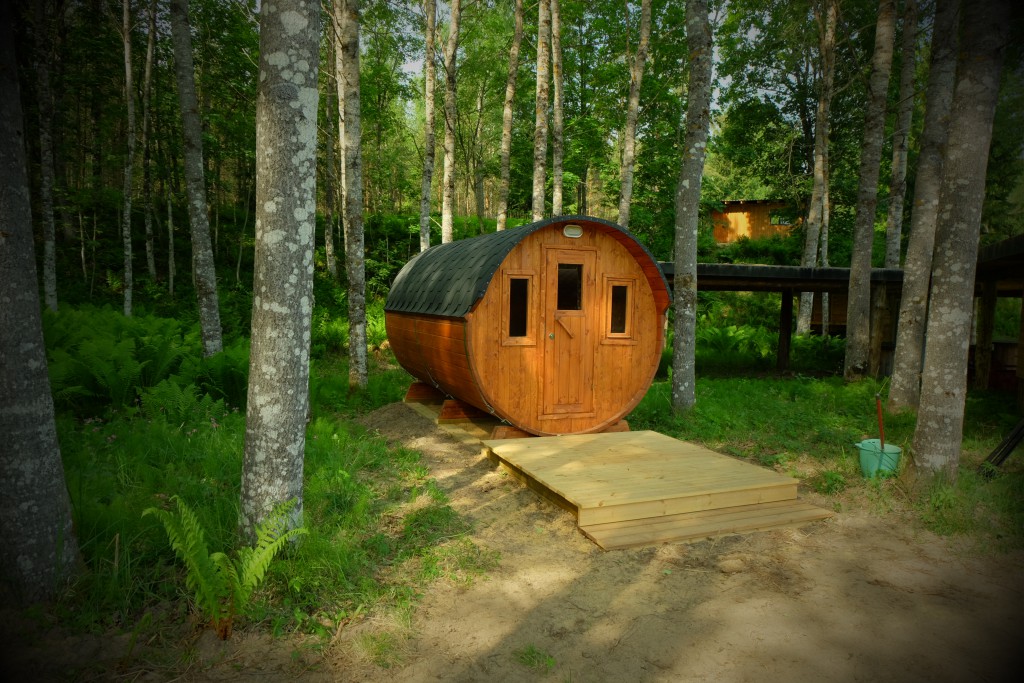 View prices »