Tower demolishers
Tower demolishers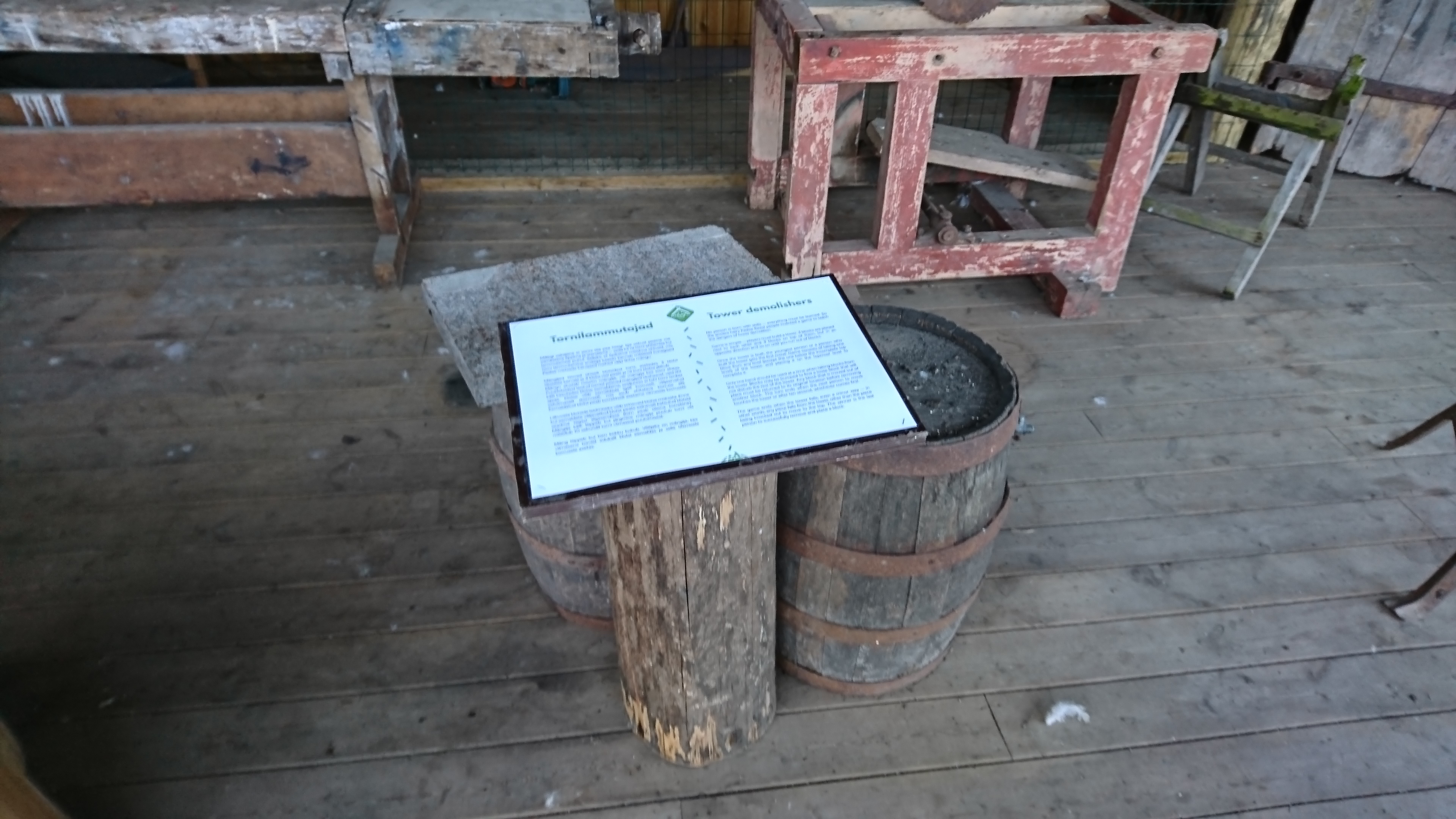 No person is born with skills – everything must be learned. So the ancient hairy Padise forest people invented a game to teach the dangers of tower demolition.
Game is simple – players must build a tower. 3 blocks are placed next to each other and 3 blocks on top of them, but in an opposite direction and so on until you run out of blocks.
Once the tower is built, the youngest person or a person who built the tower gets the first move. Game consists of taking one block from any level (except the one below the incomplete top level) of the tower, and placing it on the topmost level to complete it.
Only one hand should be used at a time when taking blocks from the tower. Blocks may be bumped to find a loose block that will not disturb the rest of the tower. Any block that is moved out of place must be returned to its original location before removing another block. The turn ends when the next person to move touches the tower or after ten second, whichever comes first.
The game ends when the tower falls, even a minor way – in other words, any piece falls from the tower, other than the piece being knocked out to move to the top. The winner is the last person to successfully remove and place a block.