cottage Hilja
cottage  Hilja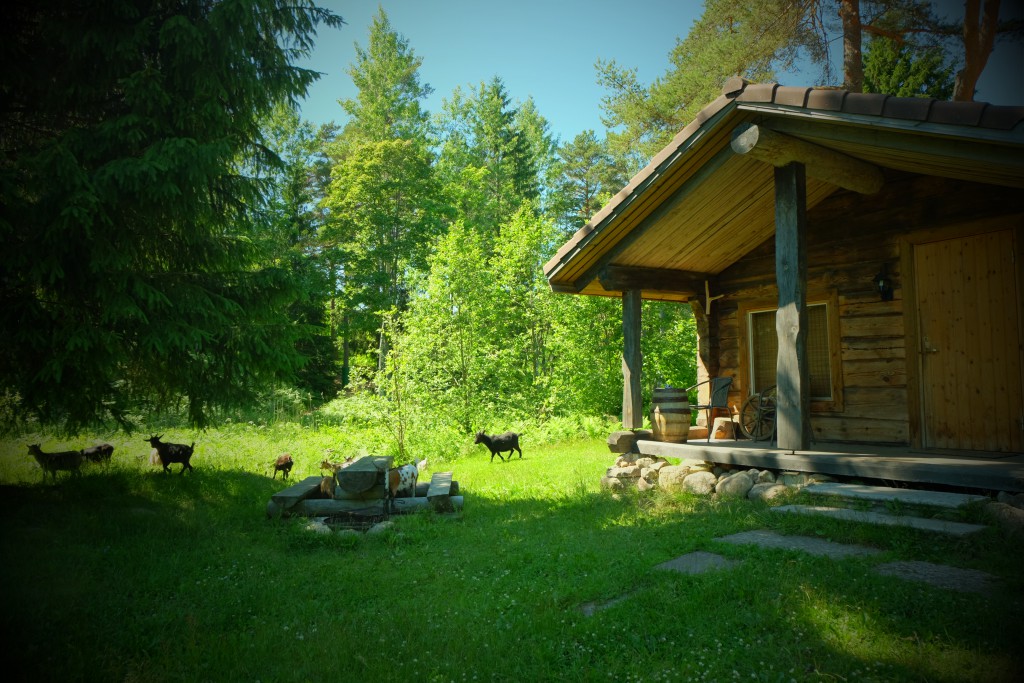 The little house accommodates maximum 4 people. The romantic cottage is located on the low river bank decorated with wild strawberries and sunshine. It is a cosy holiday house located by the river with two small rooms and private washing facilities. There is a grilling and a bonfire site there with deck-chairs in front of the cottage. The hut Hilja is especially suitable for a romantic holiday and a family holiday.
Accommodation in Hilja is available all the year round. The hut is a part of the Lower Complex and is located not far from  Ella and Johannes House.
There is 1 wide bed, 2 narrow folding armchairs, a WC and a shower, an electric kettle and a microwave oven in the cottage.
The Hut Hilja is perfect for accommodation and relaxation all year round. Nature is always pretty and memorable – collect beautiful moments, because one day they will be the best memory's.
Hilja is quiet and relaxing – you will sleep well! After a day in fresh air and hike in the forest you can relax by the bonfire and enjoy each others company.
It is possible to order dinner and breakfast to the cottage and make the experience more intense and romantic.






Vaata hinda »