wedding package ❤
Beautiful wedding surrounded by an amazing nature — everything you need will be organized by us!
wedding package for 50 people :
Kallaste Talu — Turismitalu & Holiday resort is in the Estonian countryside. The place has amazing landscapes and is surrounded by green lush of forest. There is beautiful river Kloostri and 2 ponds and lots of forest — perfect places for outdoors ceremony.
For the wedding we book the whole complex so there are 20 bedrooms to accommodate up to 80 people. There is a rustic nature inspired summer hall with a cute fireplace in the corner for the party. We will decorate the whole room with plants, trees and ribbons so it will be more amazing.
The package includes tasty menu with our best local ingredients. You can see the menu below.
The wedding will be memorable and beautiful!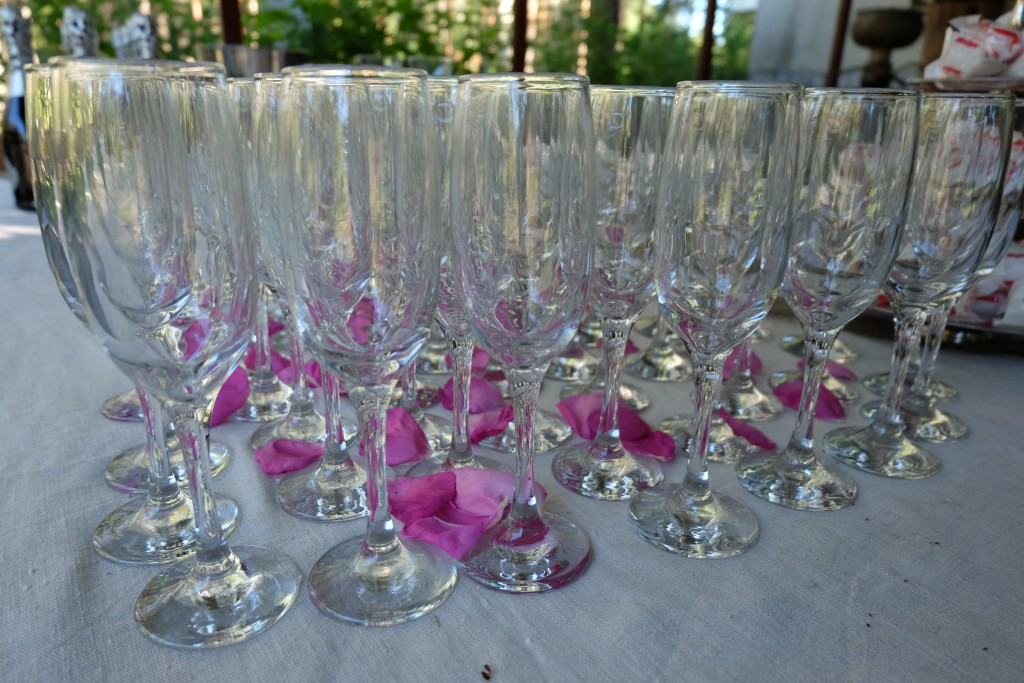 So why should you choose wedding package?
Well it is just easier… 
wedding package ❤ Wedding in Kallaste talu ❤ includes:
Rent of the whole Complex (and special room for the bride and groom)
Decorated Summer hall and forest flower arrangements on the tables
Traditional wedding gates
sound system for the summer hall
Catering and usage of glasses for the alcoholic drinks (You can bring your own alcohol or order it from us)
Menu:
Handmade chocolates, macaroons, fresh fruits and sparkling wine
choice of meats (chicken, pork, red fish), wok-vegetables, boiled potatoes with till, rice, fresh salad, sauce, water and light juice.
  Cold dishes for the earning: 3 x different canapes, 2 x different salads, meat snacks, selection of cheese and crackers, ham roulades, stuffed eggs, fish, meat jelly, dill pickle, vegetables with dip-sauce, fruits, made with herring (traditional Estonian fish), Estonian bread with butter
Dessert: Creamy curd blackcurrant cake decorated  and covered with marzipan. Caramel pretzel with cranberries, Coffee and tea.
Breakfast: Slices of ham, sausage, cheese, vegetables, porridge, muesli, yogurt, milk, fried eggs and bacon / or omelette and sausages, morning buns /or pancakes, bread, white bread, coffee, tea, juice.
Wedding package price for 50 people 4600€ (includes VAT)
Every extra person +45,5€ 
Extras:
Band for the evening ( 500 — 2500€ )
master of ceremonies (650€ +)
Extra meals (start at 5€ per meal)
Different activities (also for children)
Decorations for the ceremony area (100€ + )