Dreamcatcher workshop
Dreamcatcher workshop – easy and fun crafting at Kallaste Talu!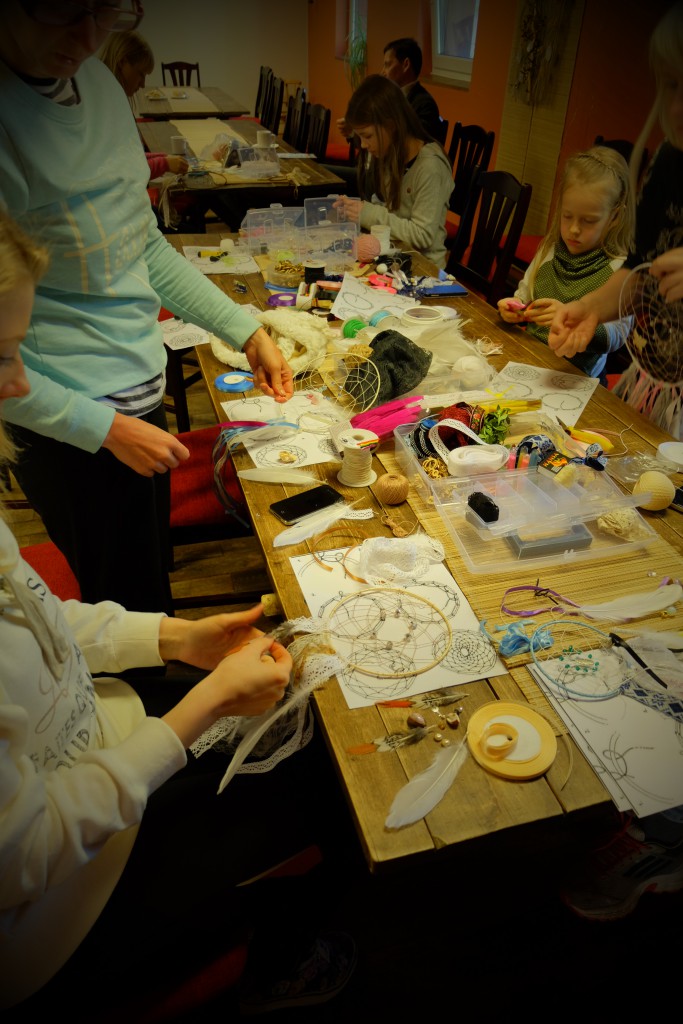 A dreamcatcher is a special handmade item with a long history and some magic involved. Our workshop itself is filled with magic. All participants will make their own dreamcatcher that they can take home with them or give to a friend.
Dreamcatchers purpose is to help assure good dreams to those that sleep under them. A dream catcher is usually placed over a place you would sleep where the morning light can hit it. As you sleep all dreams from the spirit world have to pass through the dream catcher. Only good dreams can pass through the hole in the center while the bad dreams are caught in the webbing and are destroyed by the morning light.
Making a dreamcatcher is not very complicated, and with a few tips, anyone can easily complete one.
During the workshop:
• You will learn about the history, beliefs and use of dreamcatchers.
• You will learn about various dreamcatchers and techniques  and magic related to the accessories you can use.
• During the workshop, you will complete a dreamcatcher either individually or as a group.
Time: 2h + (depending of the group size)
Price :  24€ / per person
group size: 2 – 30 people
Come to Dreamcatcher workshop at Kallaste Talu – Turismitalu & Holiday Resort – and make your own personalized Dreamcatcher!