Event venues
Parties and events must be held somewhere – come and celebrate with us, surrounded by beautiful nature! Kallaste Holiday Resort has a large variety of facilities that enable to arrange different kind and sized events. Our event venues are rustic and nature inspired, but comfortable and nice looking – a lot of good stories come from Kallaste Talu – Turismitalu & Holiday Resort – come and make your own story with your people!
Kallaste talu event venue in Estonia – just right for your people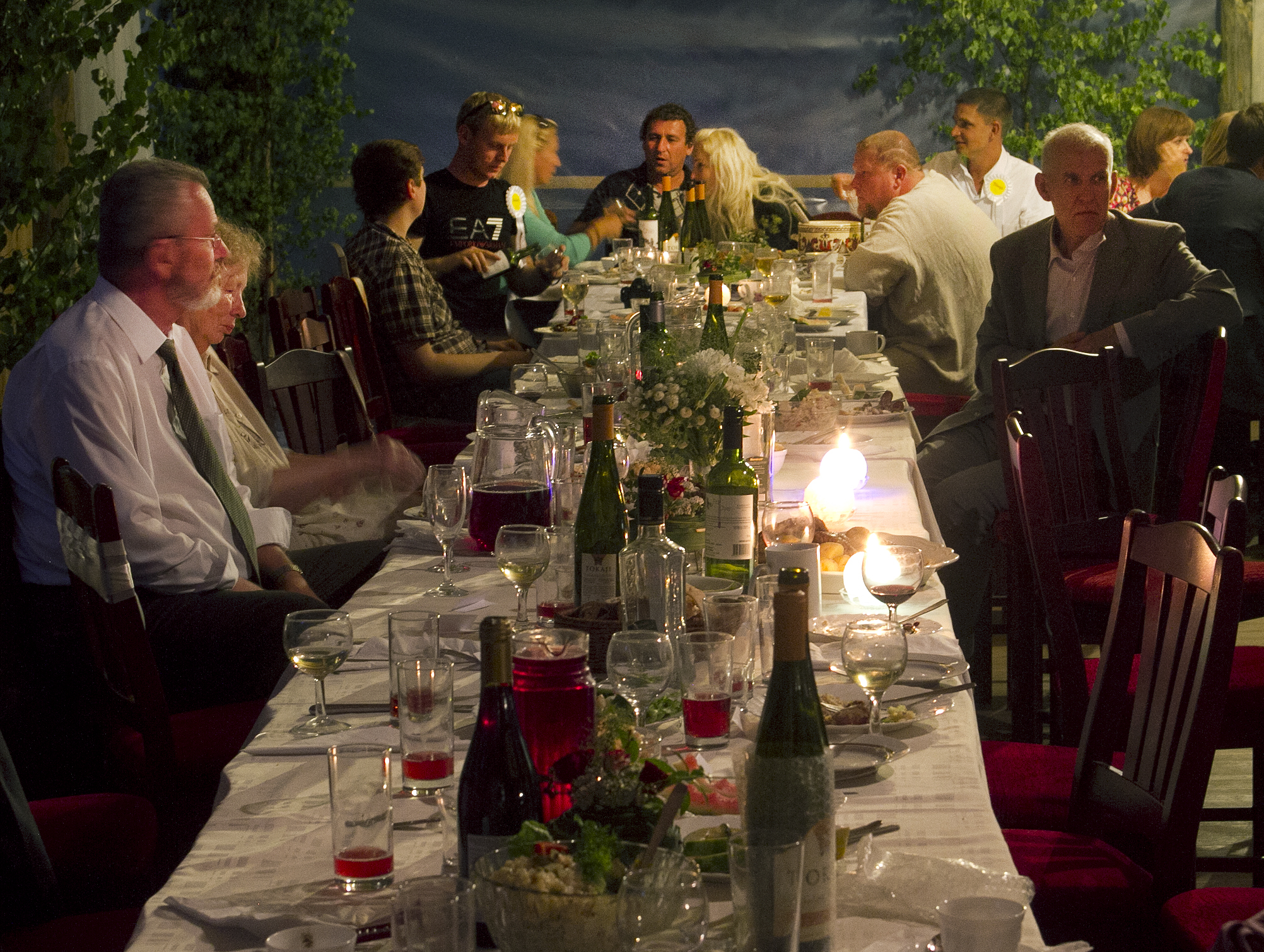 Sauna cottage Ella is good for smaller parties and gatherings – for maximum of 25 people. There is a 30m² room and a summer hall for your event. Sauna, kitchen, fireplace and BBQ facilities  are also available.
There are two halls – main hall 75m² and 150m² summer hall with a fireplace. The two halls are connected by a door. Maximum of 70 people may be seated around the tables in the main building hall. There is a  TV-set, a sound system and facilities for seminars in the hall.
Summer hall is surrounded by walls and can be heated. There is a small stage for making presentations or placing a band; We are also happy to lease you our Kalju-stage sound system. The summer hall can held events with maximum of 120 people.
The entire complex is most popular choice for company summer retreats and weddings.
Bigger events can be held at our open-air Kalju-stage complex. It is good for big seminars, camps, concerts and other events.
Look closer for event venues: