Barrel sauna Henn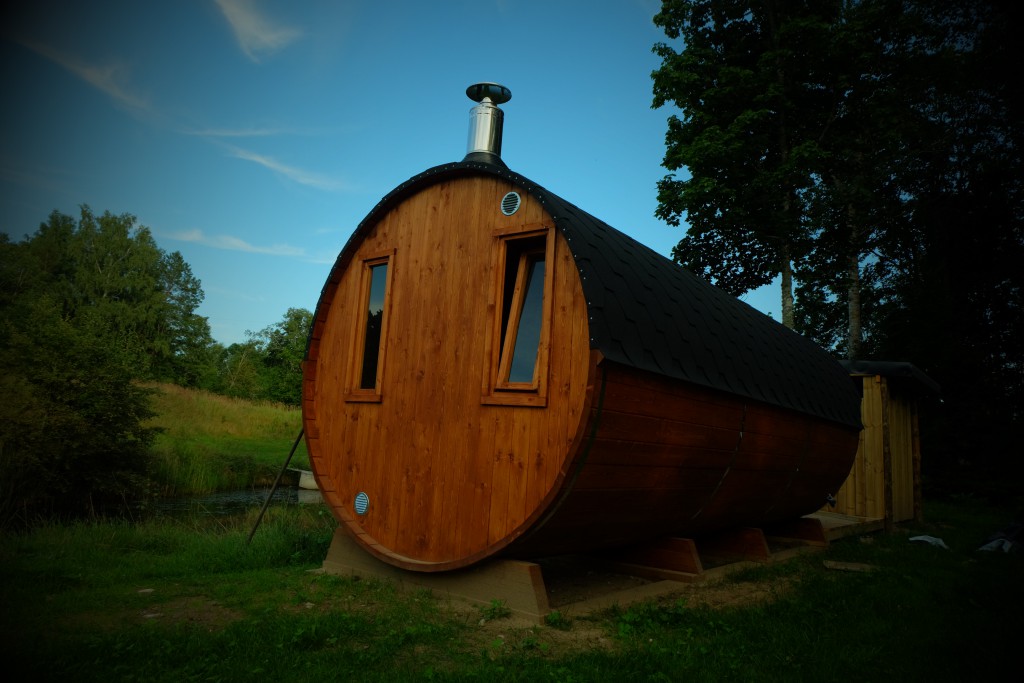 About Barrel sauna Henn:
Henn is our smallest sauna. It is traditional Finnish sauna with wooden heated stove. There is enough space for max. 6 people in the sauna room. Next to the sauna is pond where is possible to swim and cool yourself. This sauna is really private.
Barrel Sauna Henn is perfect for campers and small groups. It gives your party privacy and a nice quite room to have the gathering at. This Sauna is good if you have up to 10 people, but you are not interested or it is not available to rent Sauna Ella or the main house.
This sauna is further away from the other buildings.
The sauna has a sauna room and 2 small rooms – where you can sit in the warm and chat with your friends. Next to the sauna is shower facility (hot water available) and toilet. There is also a sitting area, a bonfire place and BBQ facilities.
NB: there is water until the first colds – so at winter time there is no water and therefor no toilet. If you really want it is still possible to visit barrel sauna at this period.
Barrel sauna Henn – Behind the Pond, underneath the sea of ferns !