Sauna-Cottage Ella
Sauna-Cottage Ella – a private sauna on the bank of the Kloostri River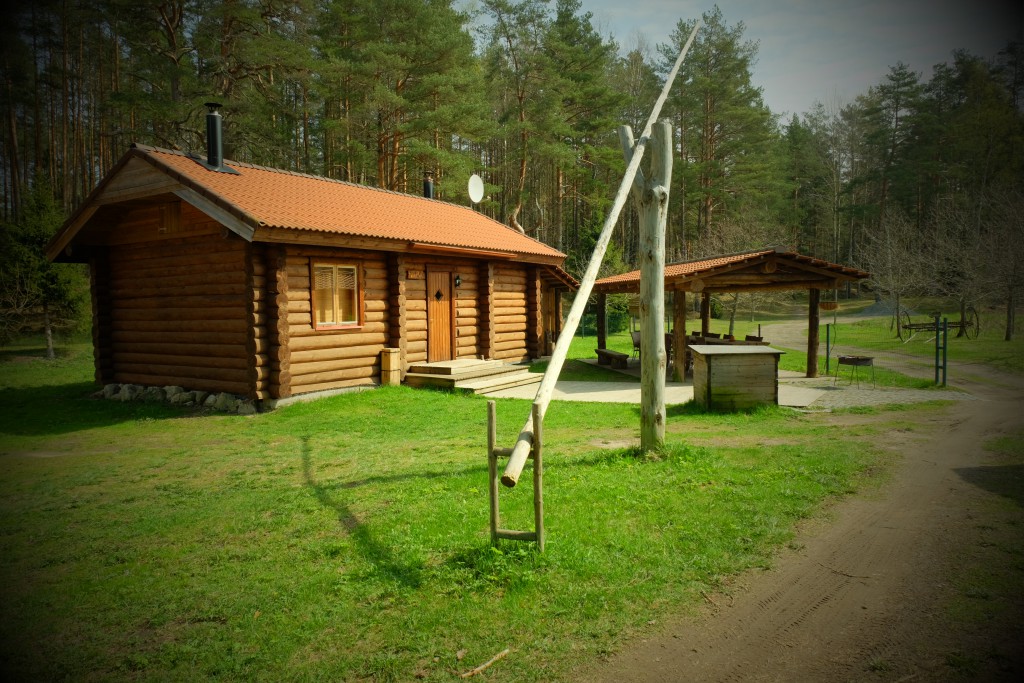 About the Sauna Ella: 
This is a Finnish sauna with stove you heat with real wood. The feeling in sauna that is heated with real fire is something amazing. The smell, the heat and process all together is a unique experience. The sitting area is wide so it is also comfortable to lay down. Sauna is located next to river Kloostri so it is easy to quickly cool yourself.
About the whole hut:  
Sauna-Cottage Ella is located on the low bank of the Kloostri River in the middle of the pine forest. The sauna has a spacious ante-room with a kitchen corner. Hut Ella is suitable for holding smaller seminars, family occasions and many other events for example a romantic sauna evening.
There is a shelter for up to 25 people in front of Sauna Hut Ella, including BBQ facilities.
There is a TV-set, s small kitchenette and a sound system in Sauna-Cottage Ella. Ella, Hilja and Johannes form the Lower Complex, accommodating up to 25 people.
Accommodation in Ella possible all the year round. There are 2 narrow beds and a sofa bed. one extra bed is also available. So max 4 people can sleep in the cottage.